Roll over image to zoom in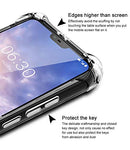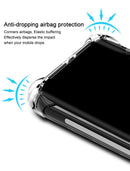 Description
Perfect fitted flexible case for Redmi 6 A Only.

Shockproof Corners with Air Cushion Technology. 

Full access to user interface, camera lens, headphone jack, speakerphone and microphone. Allows charging without removing the case.

Raised Edges: the front lip is 0.76mm (0.03 inch) higher than the front screen, while the back edge depth of 1.2mm (0.04 inch)

High Grade Transparency - Retaining & Enhancing the overall look of your device. NOW DON'T HIDE THE ORIGINAL LOOK OF YOUR DEVICE WITH OPAQUE COVERS!